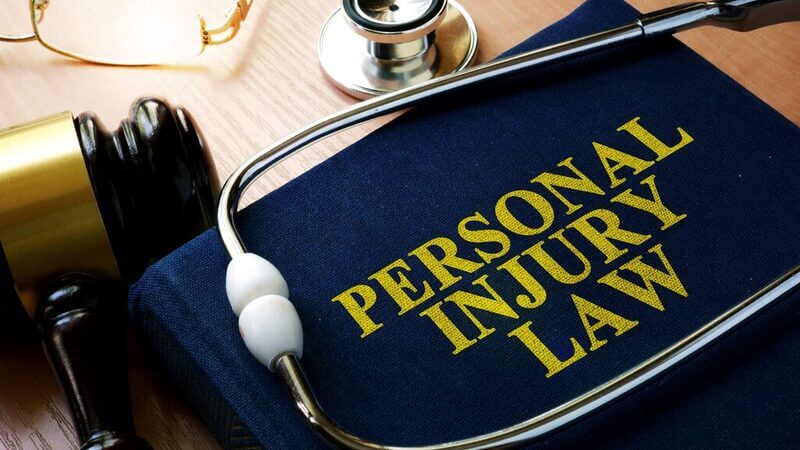 At MG Law, our Covington personal injury lawyers have extensive experience representing victims in Newton County, Georgia.
If you or one of your loved ones was hurt in an accident, our legal team is standing by, ready to help you fight for the full and fair financial compensation that you rightfully deserve.
Unfortunately, fair compensation can often be difficult for victims to recover. The harsh reality is that insurance companies are generally unwilling to pay victims full compensation for their medical bills, loss of income, and pain and suffering.
To get what you owed, you need to have an aggressive personal injury attorney in Covington on your side.
If you were injured in an accident in Covington, GA, please contact our law firm today. The insurance company will no doubt have trained legal professionals on its side – you need a skilled legal advocate on your side, as well.
For a free, fully confidential review of your claim, contact MG Law's Covington personal injury attorneys today by calling (770) 988-5252 or filling out our online form.
We are a Full-Service Personal Injury Law Firm in Covington, Georgia
At MG Law, our experienced Covington personal injury lawyers work hard to be leaders in the courtroom and are committed to providing the best legal representation to our clients. In our years advocating for injured victims, we have handled a wide range of different types of personal injury claims.
Some of the most notable examples include:
Dog Bite Injury Claims
Georgia Workers' Compensation Cases
Mass Torts
Medical Malpractice
Nursing Home Abuse & Neglect
Pedestrian Accidents
Pharmaceutical Injuries
Product Liability Claims
Professional Malpractice
Workplace Accidents
You Have Limited Time to Take Legal Action
Under Georgia law, injured victims only have a limited amount of time to bring their legal case. Indeed, for the most part, injured victims in Georgia have two years from the date of their accident to file a lawsuit.
There are only limited exceptions to this time limit. If action is not taken before the applicable statute of limitations expires, then the personal injury claim will be barred as a matter of law. Put another way, you could miss out on compensation that is available simply because you waited too long to start your claim. Do not let this happen to you or your family members: consult with a Covington personal lawyer as soon as possible after your accident.
How to Prove Liability in a Georgia Personal Injury Case
In order to hold another party responsible for your injuries, you will need to be able to demonstrate that they are actually legally liable for the accident. As a general rule, most Covington personal injury claims are brought under Georgia's negligence statute. A negligent action or inaction is one that is unsafe within the context of a specific situation.
Though, defining negligence in the real world can sometimes prove to be challenging. What actually constitutes 'negligence' will vary in each case. To establish liability, you will need to present compelling evidence that proves that the defendant's negligence contributed to your injuries.
Under Georgia law, there are four required elements of negligence.
Your Covington personal injury lawyer will need to prove the following:
The defendant in your case owed you a duty of care;
In some manner, the defendant breached their legal obligations;
Causation can be established between the breach and the accident;
You sustained real damages in the accident.
Injured Victims Deserve Fair Compensation
If you or a loved one was severely injured in an accident in Newtown County, Georgia, you may be entitled to significant financial compensation. Under Georgia law, negligent parties can be held legally liable for the full extent of the damage that they cause to victims.
Many personal injury claims are brought against large insurance carriers or other big companies. Unfortunately, these companies are not always willing to play by the rules. In far too many cases corporations and insurance companies refuse to offer victims a full and fair personal injury settlement offer.
At MG Law, our Covington personal injury attorneys have handled many complex personal injury cases. We know all of the tricks and strategies that will be used by big insurance companies.
If you were hurt in an accident in Covington, GA, you should not accept even one penny less than you deserve.
Depending on the underlying circumstances of your case, you may have a right to recover compensation for:
Emergency medical costs;
All other medical and hospital bills;
Costs related to medical equipment;
Physical therapy;
Psychological counseling;
Lost current and future income;
Loss of lifestyle enjoyment; and
The wrongful death of a family member.
Why Do I Need A Personal Injury Attorney?
There are numerous times that people wonder whether or not personal injury attorneys provide any real value to people. All too often people learn through experiences the true value of services provided by personal injury attorneys.
Many injury attorneys assist people after they are injured through a car wreck that is no fault of their own, and as a result, they must hire an injury attorney to work on their behalf to pursue justice. There are thousands of people that are injured each year, which are able to pursue and acquire justice through the use of an injury attorney.
Class Action Lawsuit Attorney in Covington
Personal injury attorneys are also the first group of individuals that are notified when businesses overstep their bounds and seek to maximize profits through illicit or deceitful business practices. This blog post is about one of those times where thousands of Americans were defrauded in the name of profit. A lawsuit filed against Hitachi Maxell, NEC, and LG claimed that these three businesses colluded for price-fixing on their lithium-ion cylindrical batteries.
While this seems unimaginable, not only has the case already been filed, it has already been settled, for $45 million dollars. The results of this settlement mean that these three companies have agreed to pay out monies to those individuals which have purchased electronic devices which use batteries from these manufacturers.
This is not a typo, there are $45 million dollars that will be paid out, to whoever is added into the lawsuit, and who made purchases of electronic devices between the year 2000-2011.
Benefits of Hiring A Personal Injury Attorney
You might be asking yourself a few questions now.
What are the eligible products included within the settlement? The answer is any person that has purchased any of the products listed below between the years 2000 and 2011.

Laptop PCs, notebooks, netbook computers
Mobile phones, smartphones, tablets, digital audition players
Camcorders, cameras
Cordless power tools
Replacement batteries for any of these products

How can I add my name to the lawsuit?

Filing a claim form takes just a few minutes, and you do not need to submit receipts. But you have only until November 29 to file.
The next time someone says a frivolous lawsuit, be sure to remember this case, along with countless others which help protect the injured. Not all injuries are visible, but all injuries deserve justice.
You Can Always Afford Our Top-Rated Covington Personal Injury Attorneys
Following a major accident, many victims worry that they will not be able to afford legal representation. This is certainly an understandable concern, but it is based on a misconception. At MG Law, our highly experienced Covington, GA personal injury lawyers take on the vast majority of personal injury claims on a contingency fee basis.
Our law firm does not get paid unless we win your case. Instead, our fees will be recovered as a percentage of your financial compensation. When you work with our Covington personal injury lawyers, there will not be any upfront or out-of-pocket costs for you. The last thing you need is another bill. Let our attorneys take on all the monetary risks involved with pursuing your case.
Billboards, TV, and radio are covered with lawyer ads offering services with payment arrangements such as, "You don't pay unless we win" and "No win, no fee." This is commonly referred to as contingency fee agreements, the payment is contingent on the outcome of the case. For example, if there is a 45% fee on any settlement or verdict in the case, then the attorneys' fee on a settlement for $100,000 is $45,000 (leaving $55,000 for the client). If the same fee agreement has a verdict of $0, then the fee is $0.
Is This a Typical Arrangement?
Short answer, yes. In Georgia, the State Bar of Georgia, which governs all attorneys and their client relationships allows for this in the Rules for Professional Conduct Rule 1.5(c) Fees "(1)A fee may be contingent on the outcome of the matter for which the service is rendered, except in a matter in which a contingent fee is prohibited by paragraph (d) or other law.
A contingent fee agreement shall be in writing and shall state the method by which the fee is to be determined, including the percentage or percentages that shall accrue to the lawyer in the event of settlement, trial or appeal, litigation, and other expenses to be deducted from the recovery, and whether such expenses are to be deducted before or after the contingent fee is calculated."
The prohibited matters are, a domestic relations matter, the payment or amount of which is contingent upon the securing of a divorce or upon the amount of alimony or support, or property settlement in lieu thereof; or a contingent fee for representing a defendant in a criminal case.
What are the Rules that Govern Contingency Agreements?
In addition to the Rules for Professional Conduct discussed above, the contingency agreement must be in writing, with a copy given to the client. Also, at the payment of the fee, the lawyer must provide the client with the method of determining the fees, the amount of the attorney fee, and any division of fees with another attorney not at the same firm who helped work on the case. And, of course, payment of that recovery to the client, less any fees. See, Rules for Professional Conduct Rule 1.5(c)(2).
What Other Amounts May Have to be Paid Back Out of the Settlement?
Keep in mind that other amounts may have to be paid out of your case settlement or trial verdict. This includes payment for medical treatment that was done but not paid for at the time, and a lien exists forcing your attorney to pay it off. Your health insurance provider may be due repayment or "subrogation" for amounts the health insurance provider paid for your medical care that you later recovered through work with your attorney. Even things like unpaid, overdue child support can come out.
What Work by the Attorney is Covered and What Isn't?
It is important to talk to your attorney about what other fees are not included in the contingency fee. The contingency fee should cover all time worked by the attorney, paralegal, and other staff. It should also include all travel by car. Out-of-pocket expenses for the attorney, including the cost of retrieving medical bills and records, filing a lawsuit (about $200 in Georgia), serving the defendant with a copy of the lawsuit, and paying for a court reporter to type down all depositions, hearings, and trials are not included in the contingency percentage fee.
But some attorneys try to sneak other fees in for the client to pay, I have even seen "long-distance phone calls" listed on fee sheets as if it were 1985. At MG Law we never charge extra fees such as long distance.
Contact Our Covington, GA Personal Injury Lawyers Today
At MG Law, our skilled personal injury attorneys in Covington, Georgia are dedicated to advocating for the rights of victims. If you or a family member was severely injured in an accident, we can help you recover the full and fair financial compensation that you deserve.
For a free, no strings attached legal consultation, please call us today at (770) 988-5252 or send us an online message.
With an office in Covington, we represent victims throughout Newton County, including in Mansfield, Oxford, Porterdale, Newborn, and Starrsville.